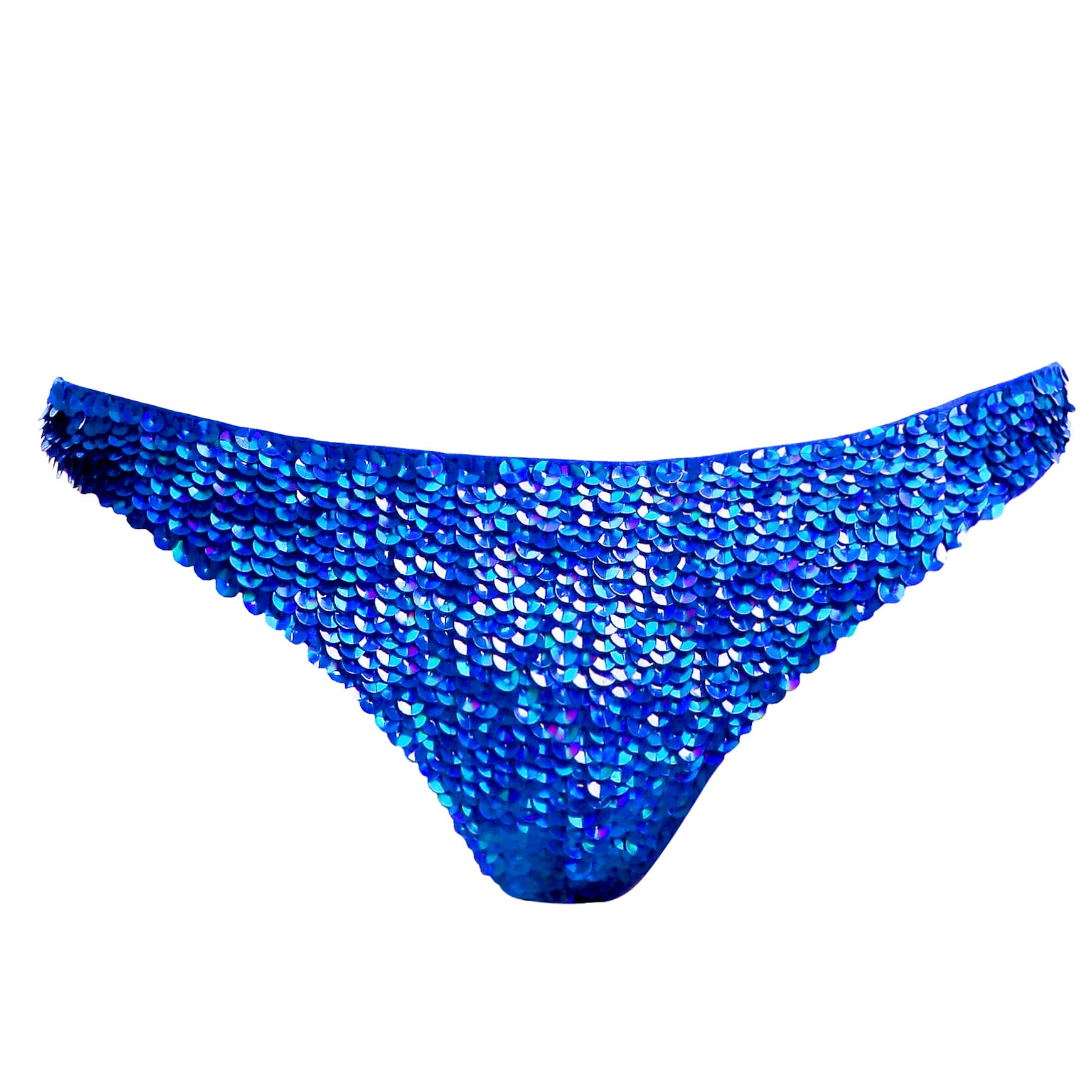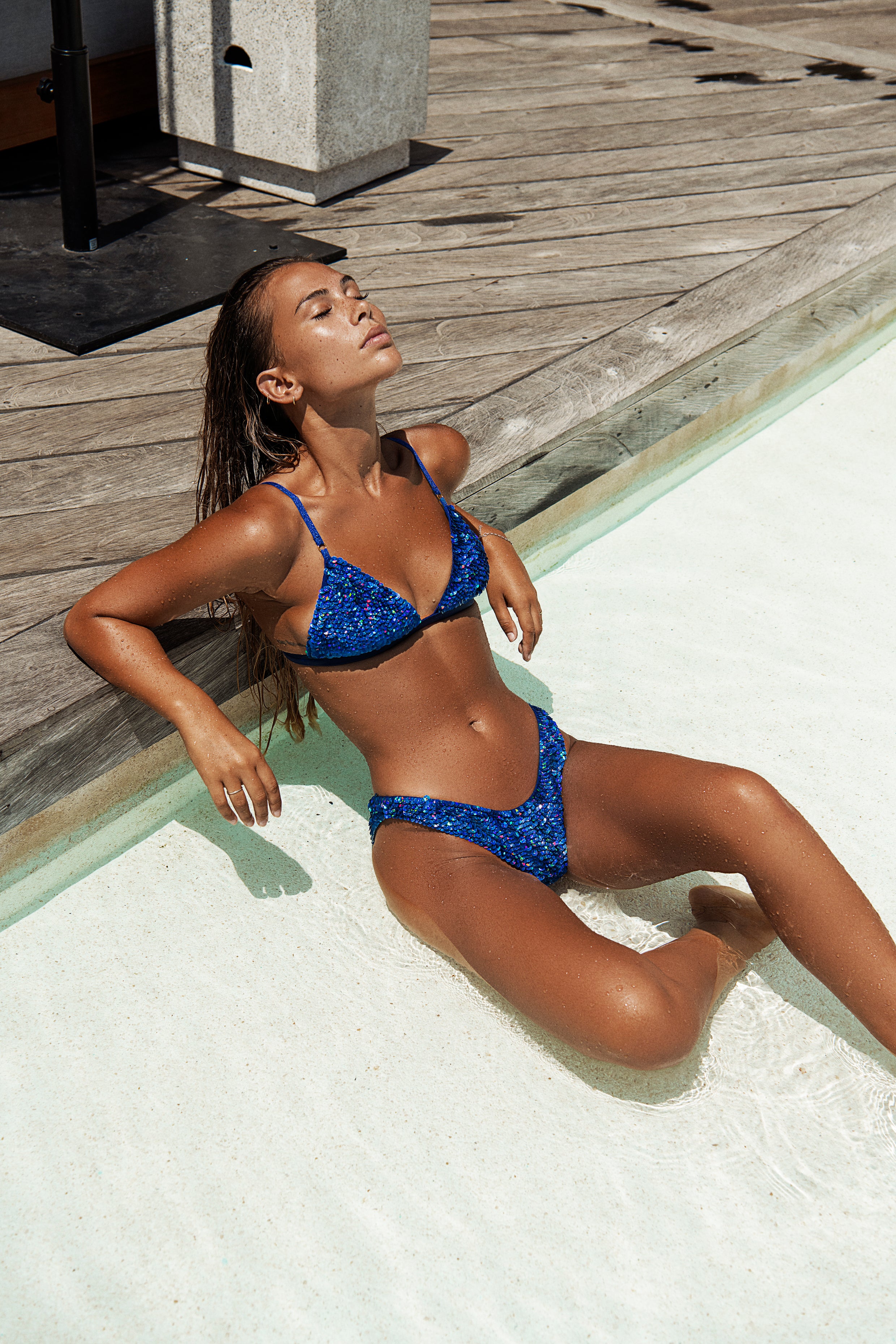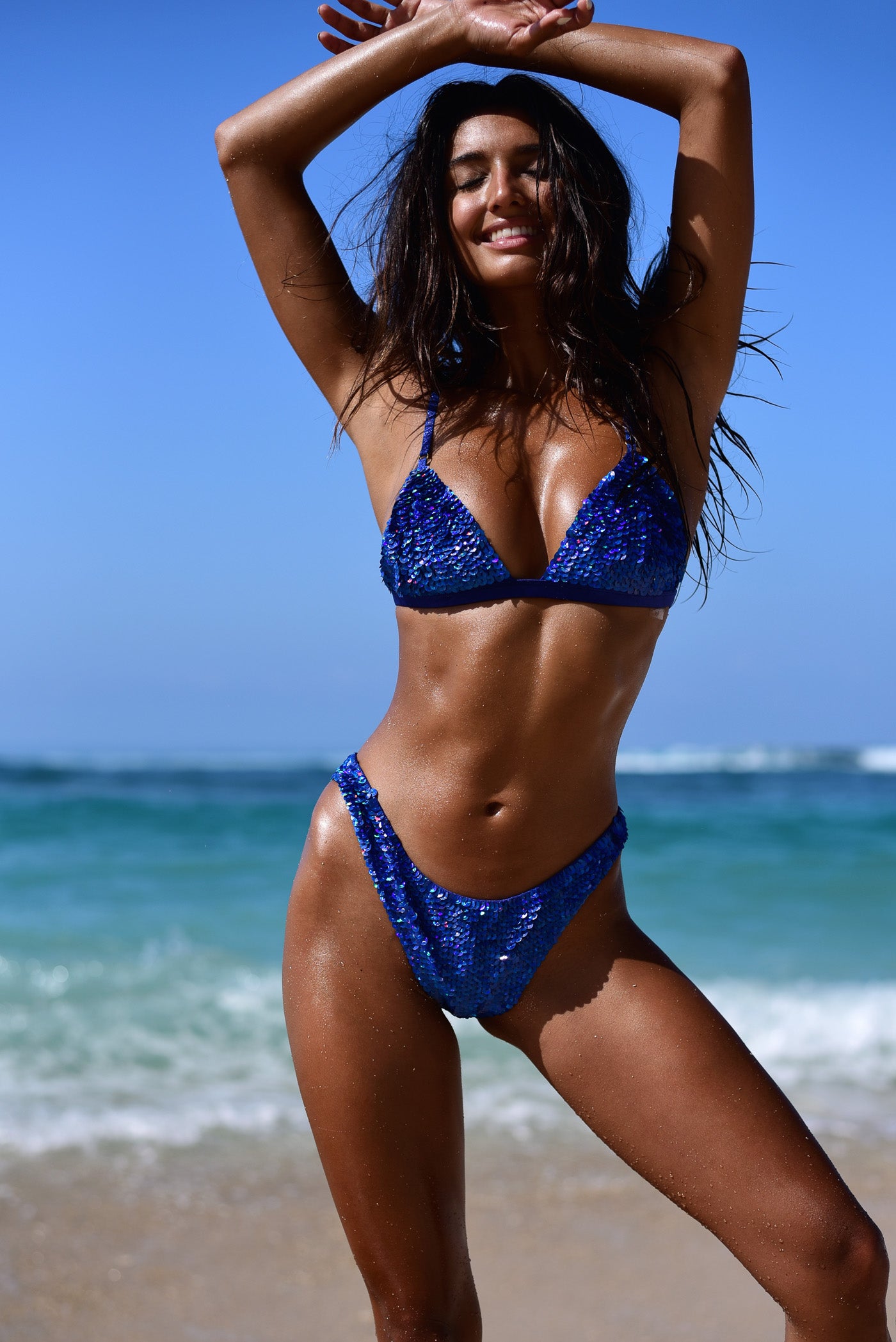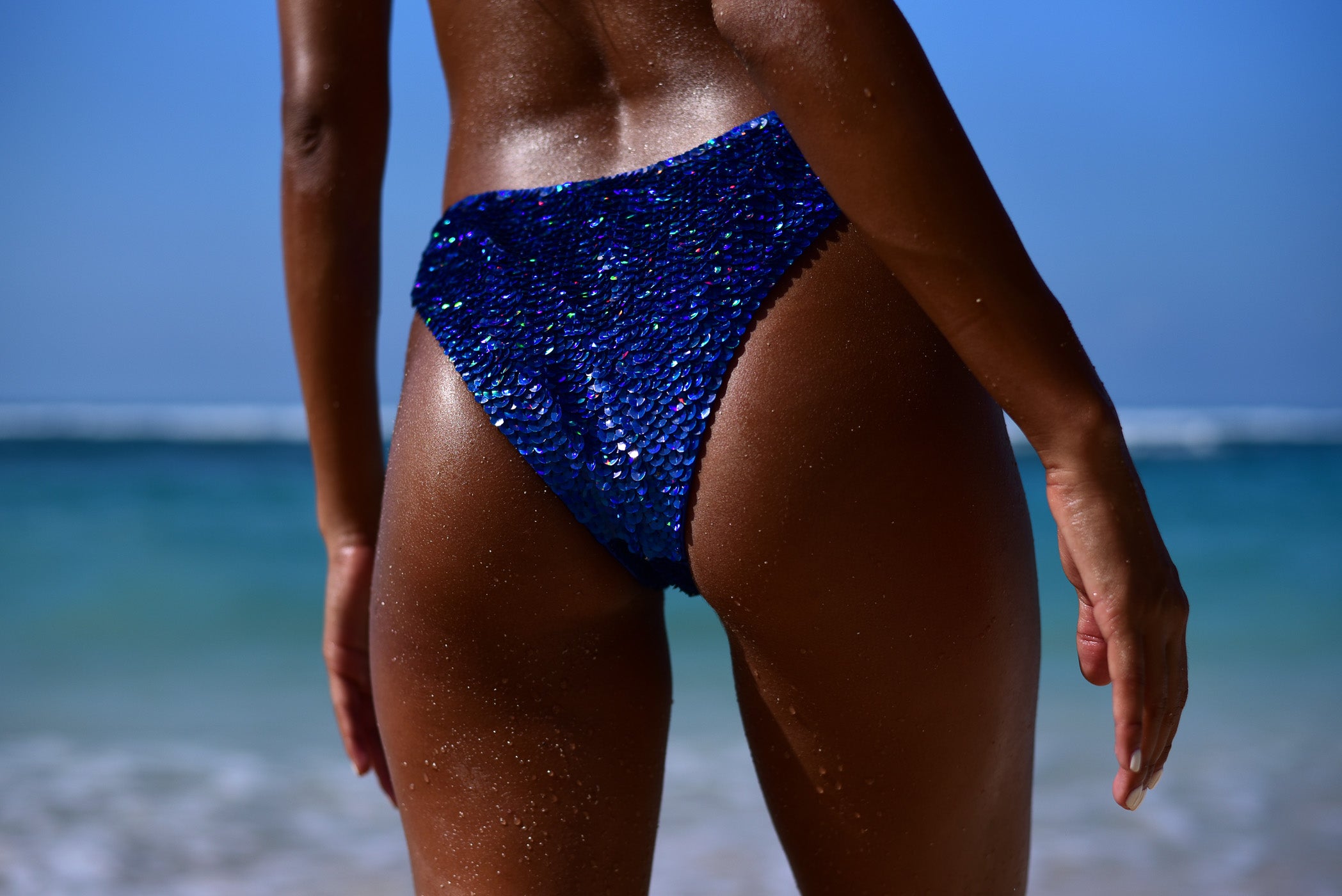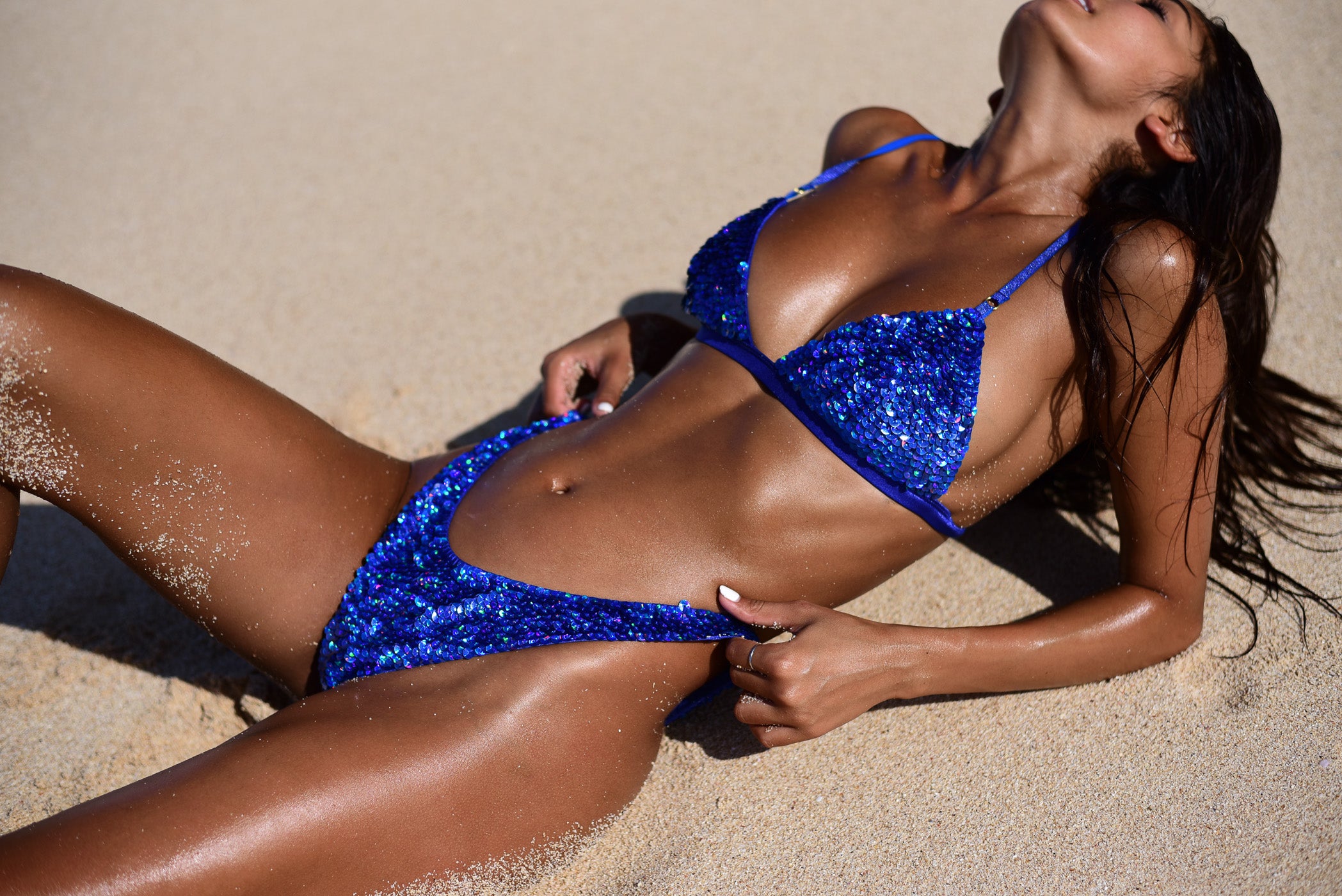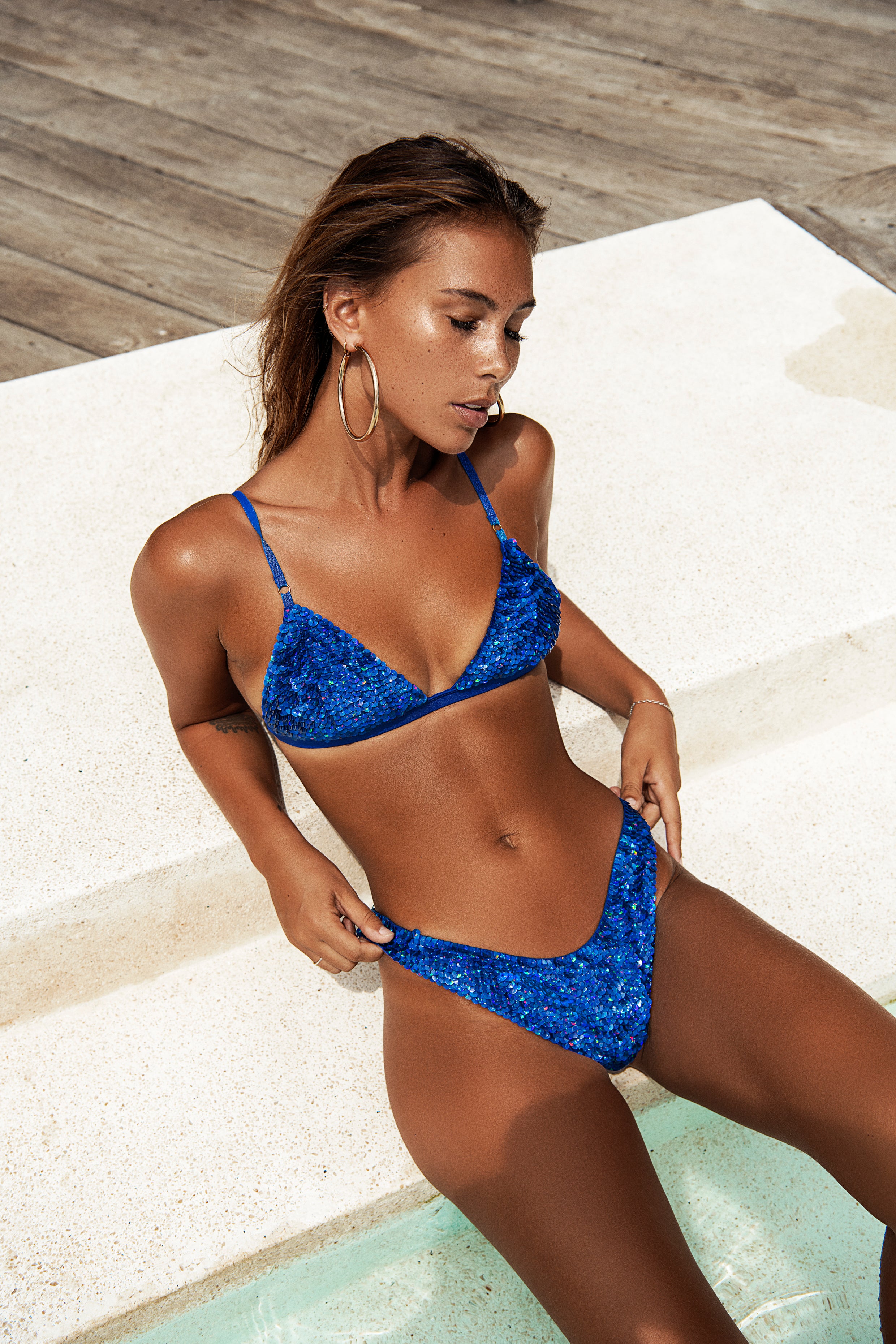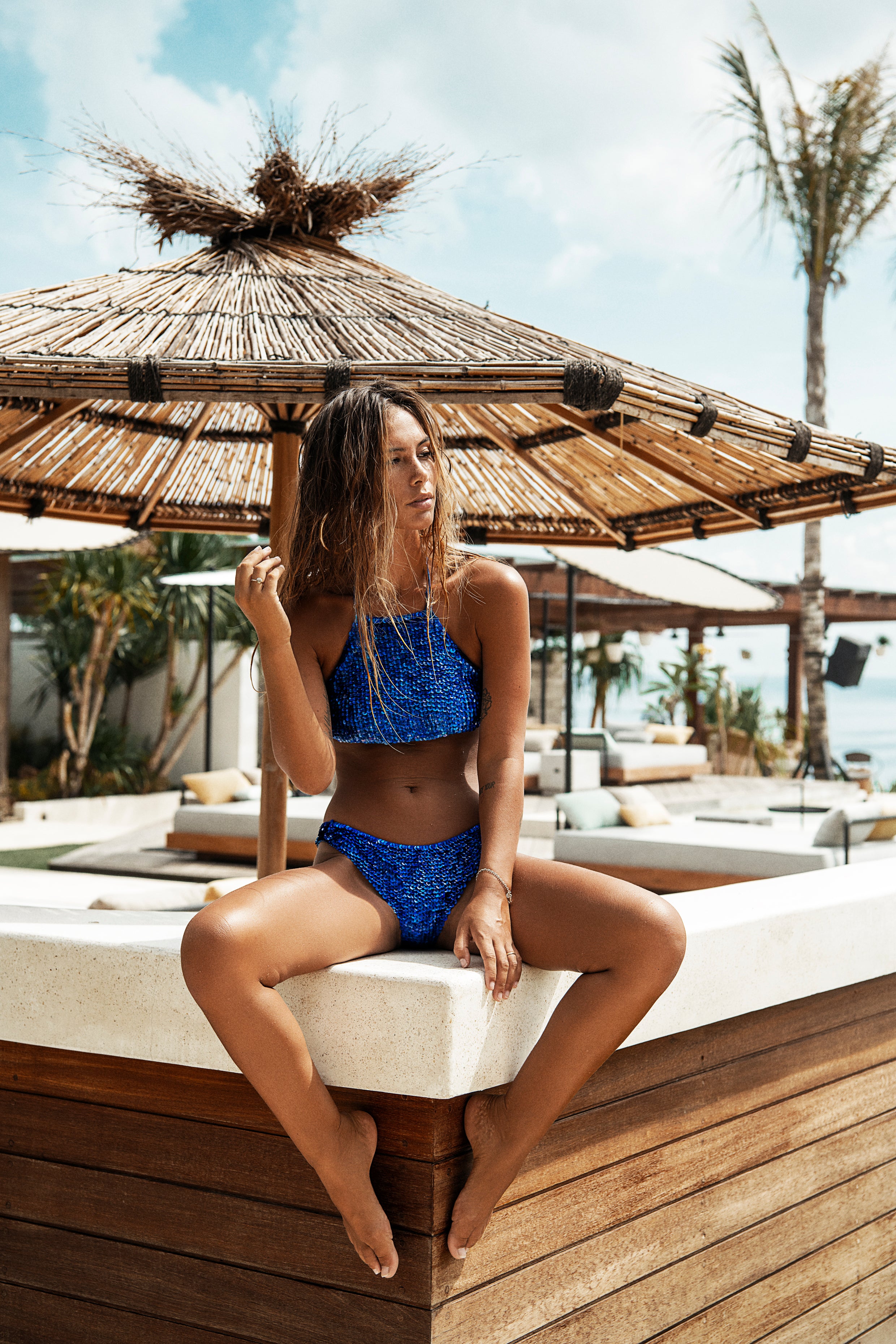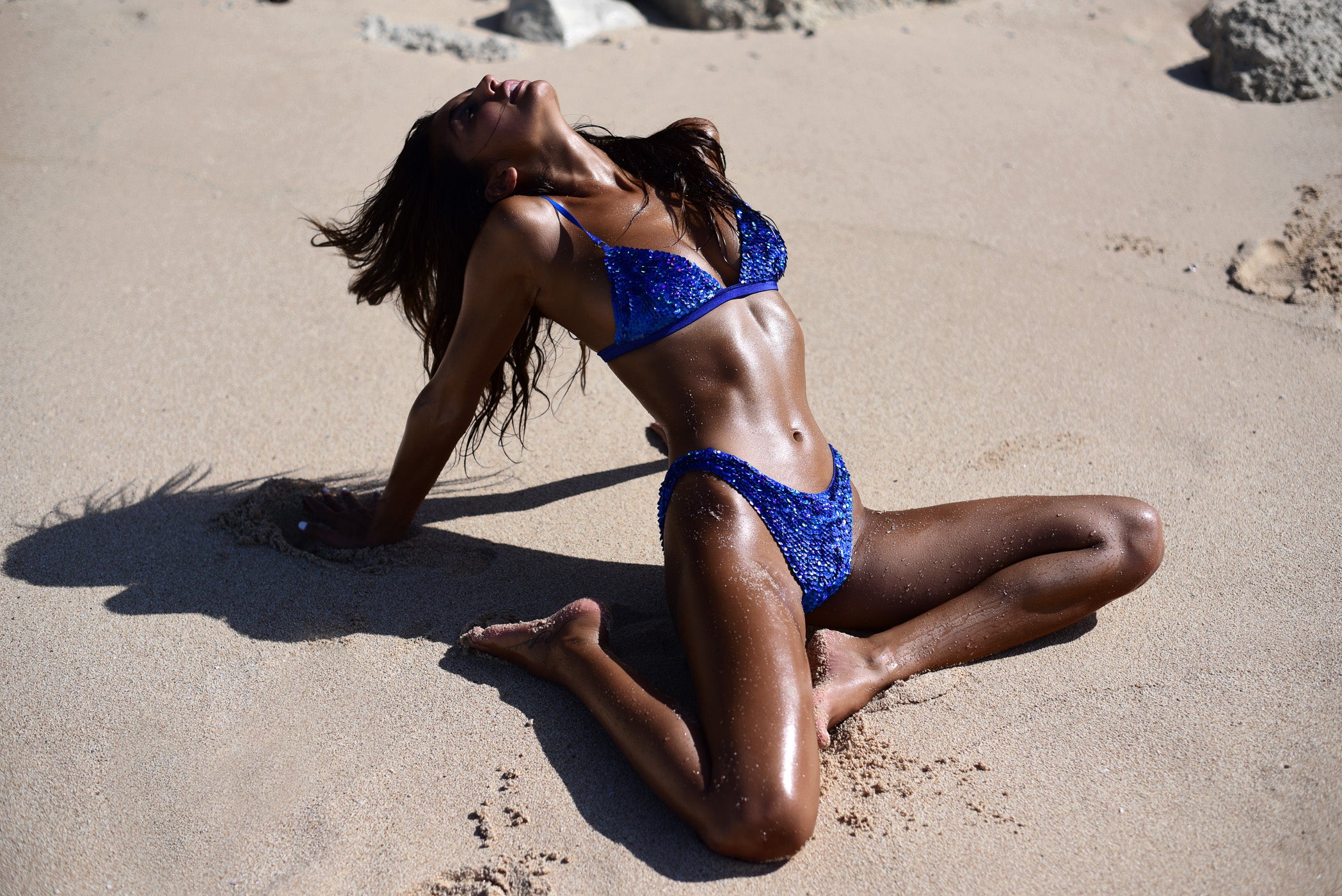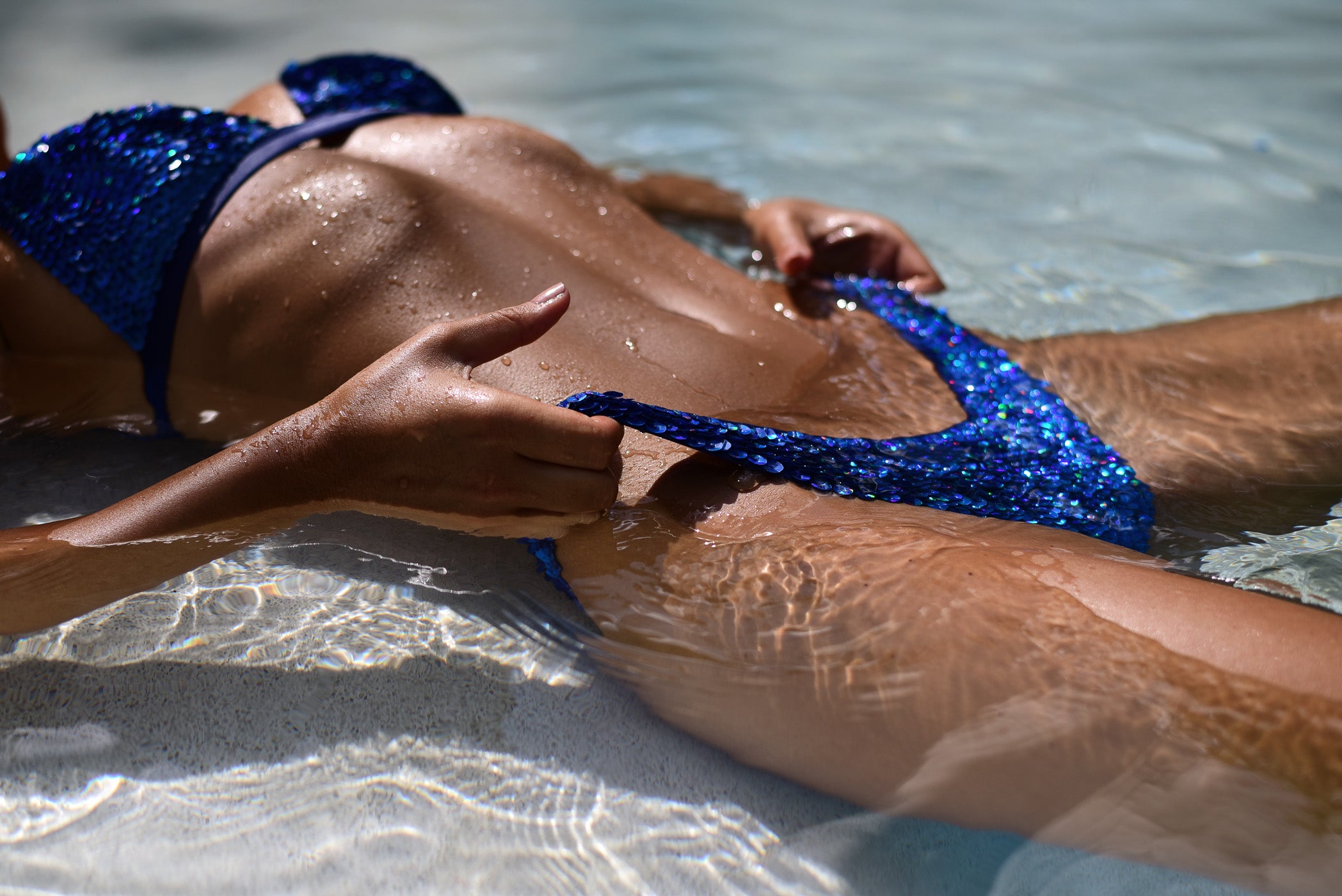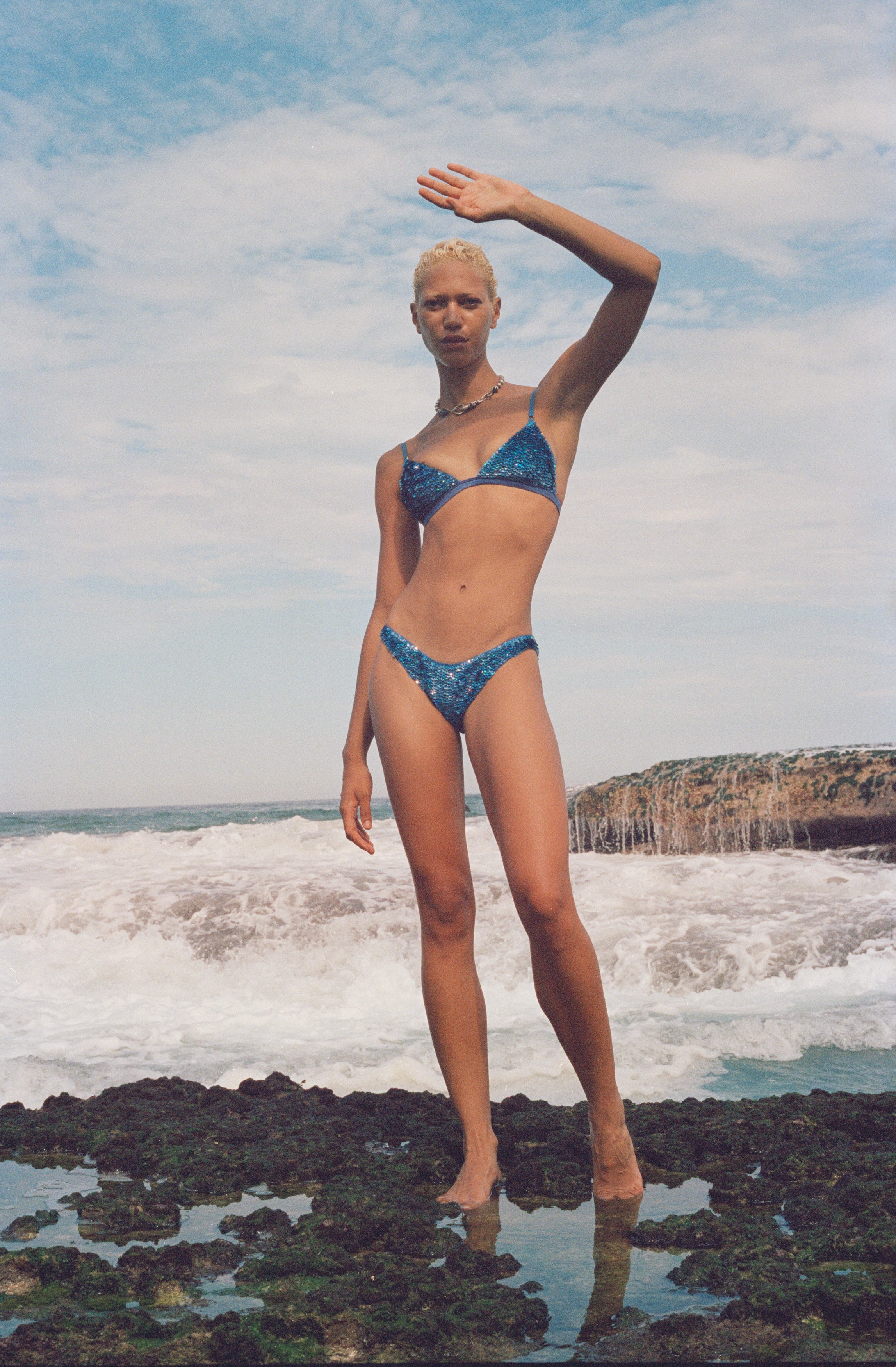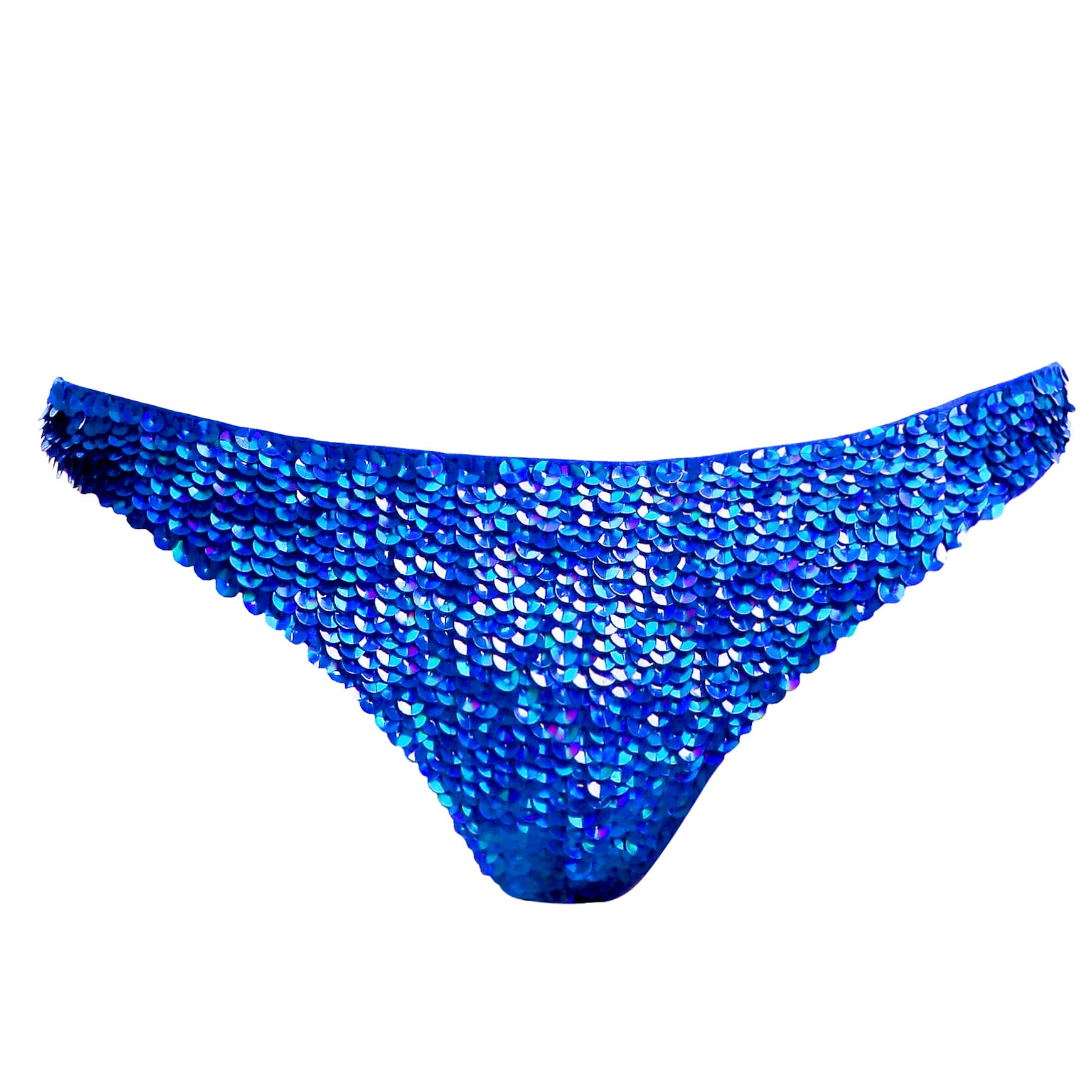 Siren - Marine Diamond
The Siren is a classic, cheeky hipster cut. Cut up a little on the butt to give all sizes great shape. These sit low across the hips, or can be pulled up a little at the sides, whatever is comfortable. 
Wear them with the co-ordinating Ariel Triangle Bra! 
These are 100% swimmable in both the ocean and the pool! 
All SeaQueen Bikinis are made by hand, so please handle with care.
Made from a durable 80% Nylon 20% Spandex fabrication.
Pieces are sold separately so you can custom choose your fit.
When choosing your size, consider both the hips and waist measurements on our size chart - for full details & how to measure yourself click HERE!
If you have any further questions, don't hesitate to email the QueenTeam@SeaQueenSwim.com - we are always here to help. 
Made In Bali
View Fit Guide
These are 100% swimmable in both the ocean and the pool! 
All SeaQueen Bikinis are made by hand, so please handle with care.
Made from a durable 80% Nylon 20% Spandex fabrication.
Pieces are sold separately so you can custom choose your fit.
When choosing your size, consider both the hips and waist measurements on our size chart - for full details & how to measure yourself click HERE!
If you have any further questions, don't hesitate to email the QueenTeam@SeaQueenSwim.com - we are always here to help. 
Made In Bali